Human Heart Cosmic Heart
The journey of resurrecting the truth of our Heart (and heart disease)
Today was a huge day in my world as I had the immense privilege of interviewing Dr. Cowan (a hero of mine, author of Four Fold Path to Healing with THE Sally Fallon) and one of the few practicing anthroposophical MDs in the U.S. He's a gem. An intellectual giant hermit of a gem! But a gem nonetheless.
Our brief hour together was truly mind bending stuff. As Full Circle Wellness Warriors I know you'll feel into the truth (and your own truth) about these statements….but let's start with this….
The heart is not simply a pump

Heart disease / attacks are not "caused" by plaque or arterial "build up"

There are FOUR, not three (as we are taught), phases of water (and this is KEY to understanding what the heart actually IS and does
and
The journey of humanity and holistic health right now is being informed by the MIS-information we have had about our very own

energetic brain

– our heart.
It's time to get to know our HEARTS my friends.
In this interview Dr. Cowan takes us in depth into his research about the actual function and process of the heart. And shares with us new approaches for understanding and appreciating this precious organ and its needs in powerful, new (or reemerging ways).
Enjoy!
With love and gratitude, xo L
Join Lindsay and Dr. Cowan as they talk about  The journey of resurrecting the truth of our Heart (and heart disease).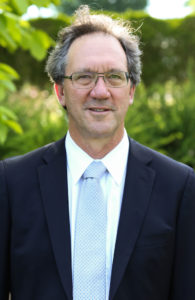 Thomas Cowan, M.D., has studied and written about many subjects in medicine including the heart, cancer, autoimmune disease, nutrition, anthroposophical medicine and herbal medicine. He is the author of Human Heart, Cosmic Heart, the principal author of The Fourfold Path to Healing, and co-author (with Sally Fallon) of The Nourishing Traditions Book of Baby and Child Care.
Dr. Cowan has served as vice president of the Physicians Association for Anthroposophic Medicine and is a founding board member of the Weston A. Price Foundation®. He also writes the "Ask the Doctor" column in Wise Traditions in Food, Farming, and the Healing Arts (the Weston A. Price Foundation's quarterly magazine) and has lectured throughout the United States and Canada.
In 2016, he and his family launched Dr. Cowan's Garden, a company that makes and sells organic vegetable powders to help people diversify their vegetable consumption. He has three grown children and lives and practices medicine in San Francisco.