Lisa Wolfe is multi-passionate educator and guide who coaches creatives and spiritual entrepreneurs toward more alignment, connection and guidance in their lives.    As a serial entrepreneur and tireless researcher, she is committed to transferring skills and knowledge to others to help guide them to a more congruent, joy-filled, fulfilling life. Lisa is passionate about helping others find the keys within so they can prioritize the many "shoulds" and "wants" in their life and be equipped with the unique tools needed to move forward in a really good way.
Lindsay and Lisa talk about aligning physical and spiritual wellness, and Lisa's creation, The Posture Program.
Tell us a little about yourself
I'm a serial entrepreneur, living on the California beach with my dogs and my last teenager in the house. My life has been about pursuing my curiosity and my passions and creating businesses around them.
Tell us about your path to creating your business and your vision
I've always followed what I'm interested in, so my first business was a Montessori school for my kids, my third was fitness and health, since I first got into shape and heath at age 44; I'm now coaching spiritual entrepreneurs and helping them to create businesses based on their soul calling; I use energy work to break through blocks and I am totally passionate about helping entrepreneurs design a livelihood around their deepest soul purpose. I believe we're here as unique expressions and every one of our voices is crucial.
Tell us a little about yourself and your philosophy on wellness:
Our bodies are extremely wise, and if we can tune into what they want we get answers to the most profound questions in our lives. Humans in the Western world are living in a huge scientific experiment, not living natural lives of movement and real foods; my focus is helping my clients to understand that health and wellness is not a burden to make their lives miserable, but a practice to allow them to live totally fulfilled lives and to carry out their life purpose.
While I absolutely understand that we are spiritual beings living in human bodies, it's important to understand that our bodies are wiser than our minds in helping us to navigate this life in the physical plane, and listening to our bodies is essential in creating the life that will fulfill us, as well as allow us to feel great.
What was the catalyst in your life to fuel your commitment to wellness?
I suffered from chronic illness my entire life, and my wellness journey, in my mid-40's was the doorway into my spiritual awakening. My body was screaming to be heard, and I was suffering from exhaustion and depression before I listened to it, and rebuilt my health.
How do you stay healthy, resilient and vibrant?
I eat foods based on what my body is asking for, and make it a point to move my body in some way every day.
What is your favorite inspirational quote for wellness / awesomeness / thrival?
Start where you are.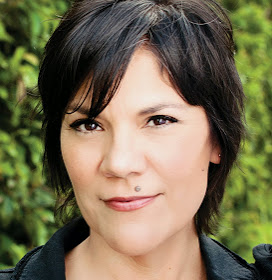 Lisa Wolfe is an Intuitive Guide and Mentor to Spiritual Entrepreneurs and Seekers. She works at the convergence point of pragmatic methodologies and modern shamanic practices.
In over 20 years as an entrepreneur, Lisa has built a number of businesses around her passions for education, fitness, and alignment. She currently owns and operates an online company devoted to assisting entrepreneurs and seekers in designing a life that allows expression of their soul purpose. Her programs include The Posture Program, a video series teaching alignment and posture, and most recently, You Are Guided, a live course allowing participants to access spiritual guidance using a variety of ancient and modern techniques.