Susan Parker
With all our focus on the realization that true wellness and beauty come from within, I fear we at Full Circle Wellness Tools have overlooked the very necessary conversation about how to enjoy "beauty" products and treatments in a way that is both nourishing, healing, healthy AND lovely.
Susan Parker is a pioneer in the space of beauty stewardship. An herbalist, wildcrafter, and deeply knowledgable about health, wellness and beauty Susan is a well-spring of information about what your skin needs to be vital, healthy and luminous from the inside out.
So happy to welcome Susan to the Shift Series. Enjoy!
XoXo
Lindsay
Lindsay and Susan Talk about beauty products.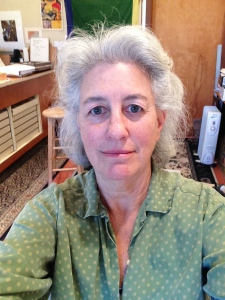 Susan M Parker, an herbalist, creator of fine herbal and skin care products and author with a book on cosmetic oils that will be released in late 2014.
Susan started SOLUM&HERBE in 1996 using clays, solum and plant extracts, herbe she coined the name to reflect her areas of interest in healing. After an herbal apprenticeship with Pam Montgomery in1994, she made a cream to treat wounds on a neighboring cow at the request of the farmers. Malta was the name of the cow and so Malta's Cream has had an eighteen year life helping animals and humans with skin issues, cuts, abrasion, rashes, burns and much more. Over the years she also developed a natural and organic skin care line and a number of creams, salves and elixirs for skin and body.  http://www.solumandherbe.com
While healing has always been an interest to Susan her early training was in the fine arts and museum work, BFA, MFA. The graphics for SOLUM&HERBE and occasional watercolor painting are her ties to the fine arts now.
Her book, Power of the Seed: Oils for Health and Beauty, is the culmination of a dozen plus years of her work with and interest in the fixed oils. Needing a reference manual to keep the information on the many oils close and available in her work she began by self-publishing a booklet in 2000 on the oils; almond, olive, coconut, and walnut were a few. In 2013 the original booklet was expanded to include many more oils and greater depth on their chemical make up including the properties that give them their color, scent and taste. The book Power of the Seed, to be published by Process Media is an outgrowth of these efforts and her interest in oils. Contact info: solumherbe@olypen.com or info@processmediainc.com
solumherbe@olypen.com
www.solumandherbe.com
http://www.complexionrevolution.com
360-379-4962
360-379-9807