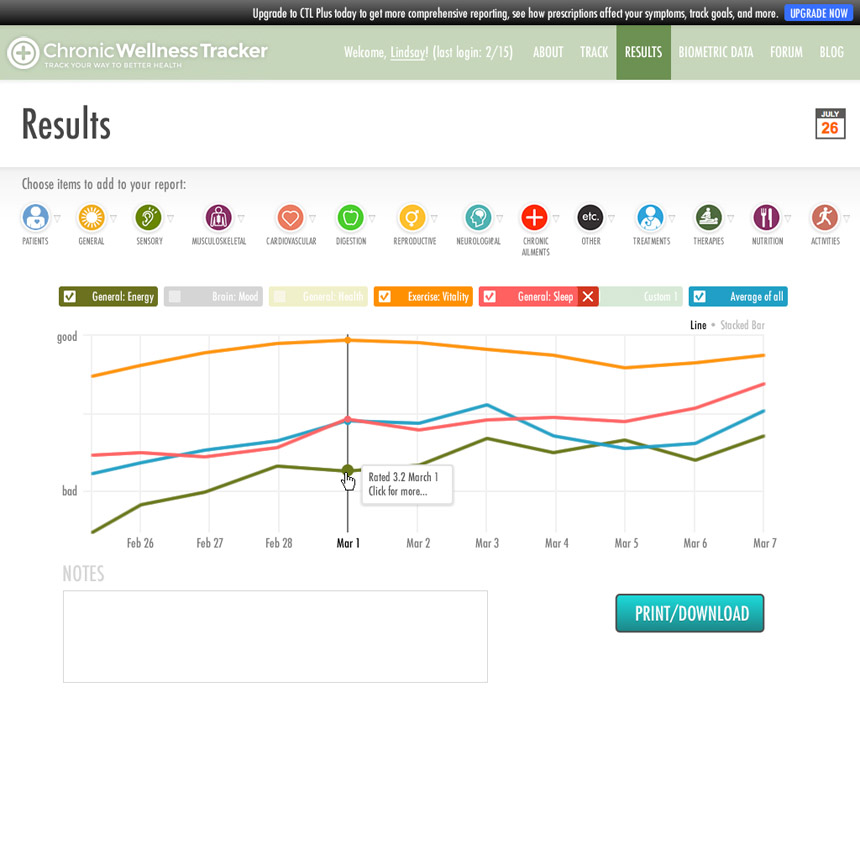 Holiday stress really can have a huge impact.
Wow. I just learned something amazing from my Chronic-Tracker graph. I was printing a screen shot for my LLMD of my top 5 symptoms and noticed that they all had been improving, up until 11/25 when the graph showed they all started to make a precipitous decline.
Fortunately, I had made a note on 11/25 of my activities and could click back to see what I wrote on that day:
"Busy run around holiday kind of day. Holiday gathering, errand, and generally no down time."
How amazing to see that whatever build up to that day, in conjunction with the high-stress holiday energy out put, have left my symptoms in a free fall even now, a week later.
I could look at this as being really depressing…but actually I feel a lift from actually seeing the impact of my decisions. I feel more empowered than ever to judiciously guard my energy and wellness this holiday season.
I want to be a part of the magic of things with my family – but not at the expense of my ability to function and be well.
Check out my graph – and consider how tracking your symptoms and activities could lead you to better health too.
In wellness,
Lindsay